Daily Green Fees
18 hole | $40
9 hole | $27
Our golf shop is full of up to date merchandise from all companies. If you need a custom order our staff will be happy to help! Give us a call if you're interested in any of our products or services.
Equipment we carry | Ping, Titleist, Callaway, Taylor Made
Clothing we carry | Adidas, Nike, Antigua, Footjoy, Jamie Sadock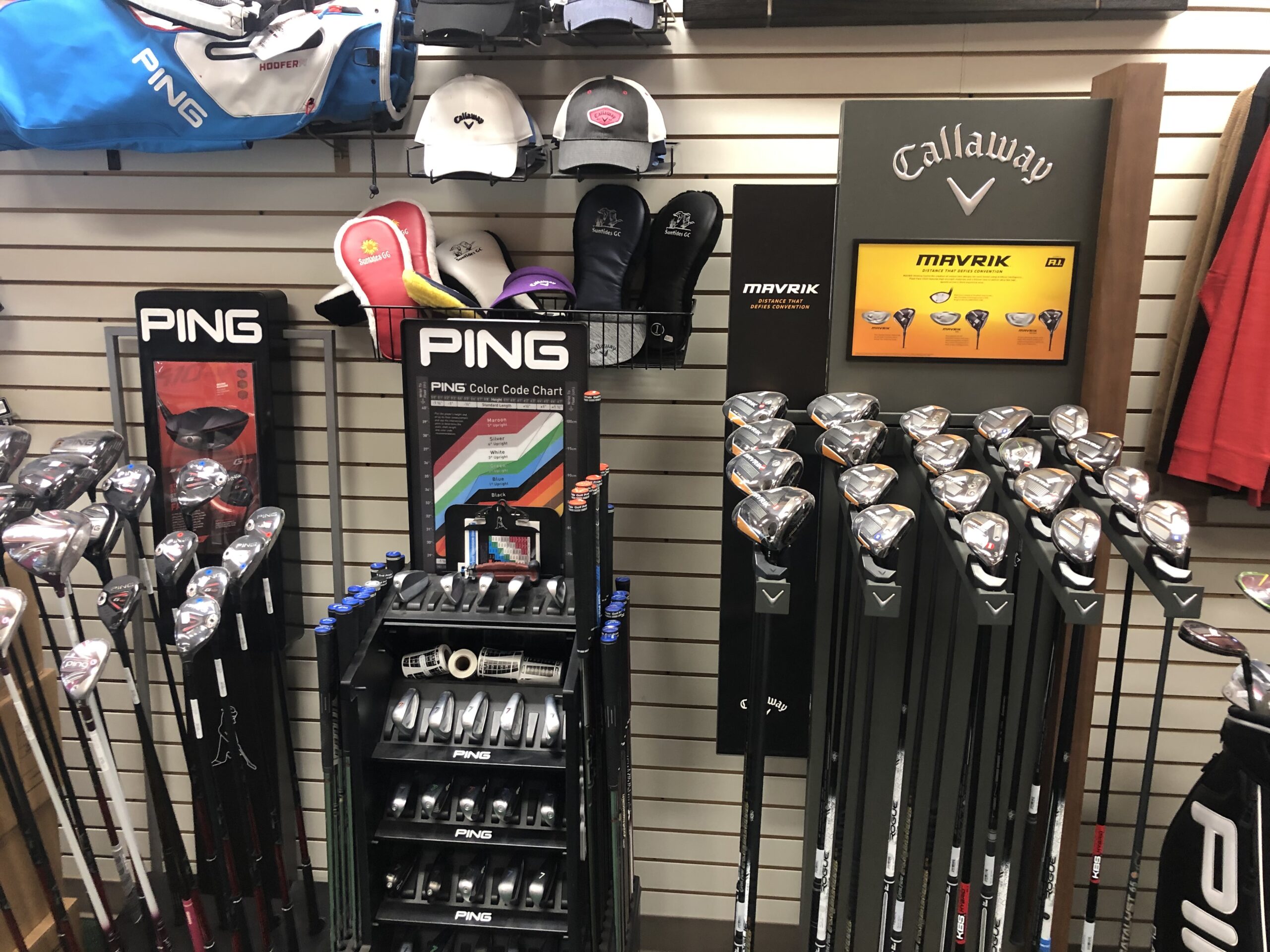 Annual Memberships
Single | $1,650
Couple | $2,600
Students (18 - 27 years old) | $925
Juniors (17 years old and under) | $375
Punch Cards
9 hole, 10 rounds | $250
18 hole, 10 rounds | $375
18 hole, 20 rounds | $720
Rentals
12 Clubs | $10
Golf Cart Storage | $480/yr
Daily Cart Rental (per person)
18 hole: $20 | 9 hole: $13
Golf Lessons
Teaching Professionals
JR Mercer or Paul Cobleigh
P.G.A.
$75/hour (packages available)
Driving Range - Bucket sizes
Small | $8
Large | $12
Extra Large | $24
Launched in 1963, Suntides Golf Course was formed by a group of local investors.
110 acres of the Stan Pence Homestead dairy farm was purchased and the course construction began. Nine holes were finished in the spring of 1964 with the second nine completed in 1965.
Since the beginning, Suntides has been the choice among golfers. Our friendly atmosphere welcomes players of all abilities. We are a second generation family owned and operated business, our mom & pop style creates a comfortable setting for all to enjoy.
We host many competitions for golfers to compete in with generous payouts.
Come out and see why we are Yakima's favorite!
Check out our photo gallery
Book a Tee Time
Suntides Golf Course here in Yakima is one of the best places to play golf in all of Central Washington!